Paul Rudd, you see, doesn't actually age. I want to trust him the same way I trust pups because of his unpretentious and open demeanor. So, what exactly is the secret? Why does he appear exactly the same as he did 20 years ago?
The Paul Rudd meme has been going around for quite some time.
Paul Rudd has been considered of being frozen in time for a long time, similar to the "Keanu Reeves doesn't age" meme. A conspiracy theory is popular on the internet.
After all, the facts usually speak for themselves. The photo below it's a twenty-year gap, yet the aging is scarcely discernible. There could be a few crows feet around the eyes, but that's about it.
He'd be the person that everyone agrees is "a good-looking fellow" if he lived next door to you.
The Clueless cast reunited for a special session at a convention. And it was eventually an incredible hero of ours who asked him the question: "Paul Rudd, why don't you age?"
"I'm 80 years old on the inside," he continued, referring to his chest, where we now know an 80-year-old pure gold heart sits.
"It's a mess, underneath all — in here." He made a motion with his hand to his head, then to his chest. "And in here. It's pure darkness. And a little moisturizer."
That certainly checks out, especially since most beauty gurus say that moisturizer (and coconut oil) solves all issues. Apply a little moisturizer on your face in the morning and you'll look years younger.
Breckin Meyer stepped up to the mantel right away. "People don't know. On the set of Clueless, they would come, and they would get us, like, 20 minutes before set. And then on Paul's trailer, they would knock, like, an hour beforehand."
"Cause he has to finish sucking the lifeblood out of the babies he takes, in order to maintain. And then he was camera ready." – he continued.
"Hey, it's a tough business," he snuck in after Breckin's jest.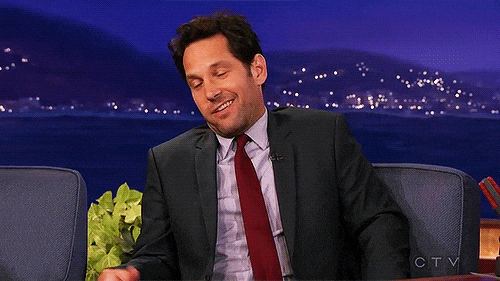 By the applause and laughter, it's reasonable to tell that the entire audience enjoyed it.
Someone asked Paul Rudd what's the secret to not aging lol. #Clueless #CluelessReunionPanel pic.twitter.com/TDuPZyNTlz

— Carrie (@EvilVagenda) March 23, 2019
[Source]